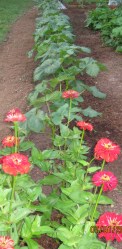 Donna Young owns and maintains homeschoolforms.com and donnayoung.org. Donna taught her children at home through high school graduation. Meanwhile, she built her homeschooling resources website, donnayoung.org, based on her experiences with homeschooling.

Donna has many hobbies. Donnayoung.org started out as a hobby, but grew over the years. She also enjoys gardening, quilting, and the list goes on.
Donna and her husband reside in beautiful east Tennessee, USA.